Contact center features may vary. Should you have any questions about additional features, please contact Gazelle.
Before you get started, you must know your company's account ID and your own username and password. Optionally, companies that choose to call in to record prompts instead of sending .wav files will also need to know the recording passcode and IVR file number.
If you do not know this information, contact your system administrator or Gazelle for details.

Administrator and Supervisor Access:
The administrator portal may be accessed to manage the call center agents, reports, greetings, and more. This portal may be accessed by all agents, supervisors, managers, and administrators, however the individual user's role will determine which features they have access to upon logging into this portal.
To log into the administrator portal:
Point your browser

to:

https:/

<

accountid

>

.mycontactcenter.net/portal/ClientSignin.aspx

Input the

username

and

password

Click

Sign

In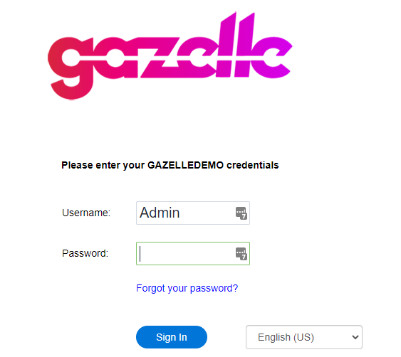 Please note that your account ID and credentials referenced above will be unique to you and your company. For example, if your account ID is "widgetco" then the URL you access would be https:/widgetco.mycontactcenter.net/portal/ClientSignin.aspx
Commonly Used Administrator Features
Use the navigation bar on the left to go to different sections. The Favorites section will be selected by default when logging in.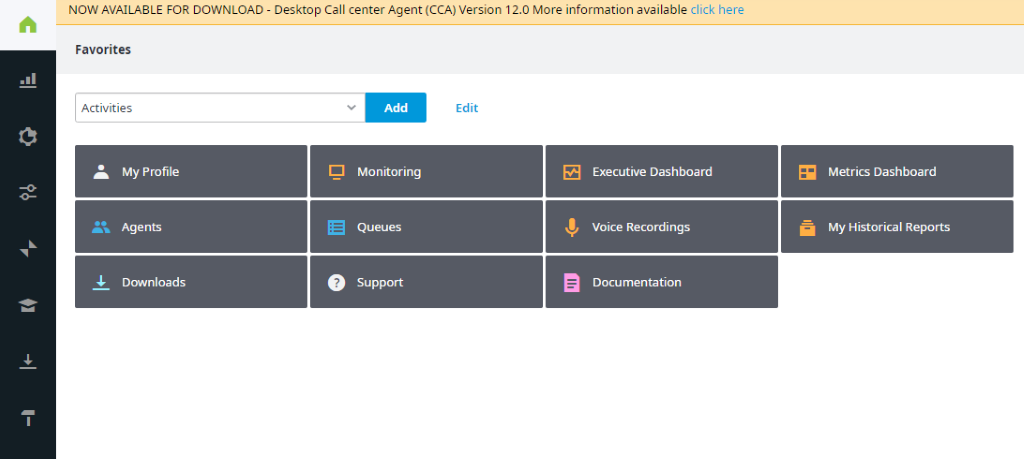 Monitoring

shows caller metrics for the day and see what is currently happening with each of your queues and

agents.

Metric Dashboard

displays numeric metrics and alerts to allow you to see the health of your voice contact center

at a

glance

.

Executive

Dashboard

moni

tors

call

center

performance

with

a

more

graphical

view.

Includes popular metrics like service level, call volume, average handling time, and

more.

Agents

section to add, remove, and manage agents including their passwords and login

info.

Voice Recordings

accesses system recordings. Recordings are saved within the system for 30 days.

Reports

allows administrators to run reports immediately or schedule them for the

future.

Downloads

section shows the most recent agent software available for

download.

Documentation

accesses

an

searchable knowledgebase for all possible

features