1. Sign into iCarol by navigating to https://www.icarol.com/
2. Click "SIGN IN"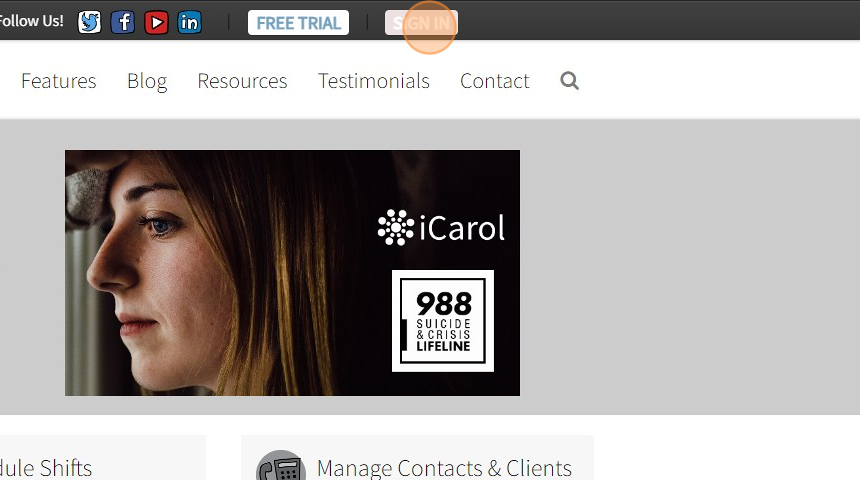 3. Sign in using an administrative account.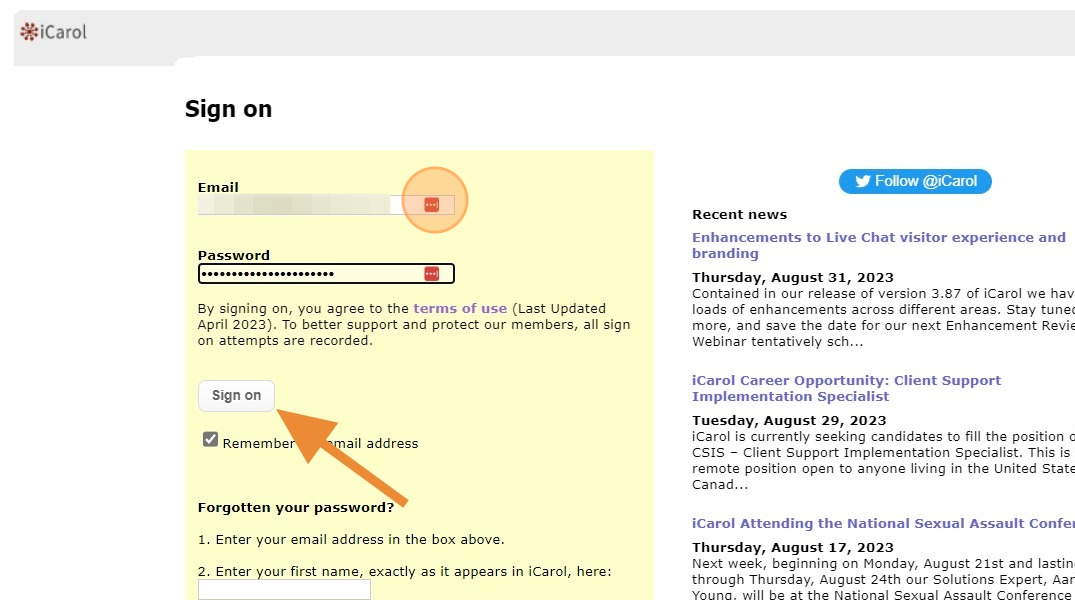 4. Click "Vols - Staff"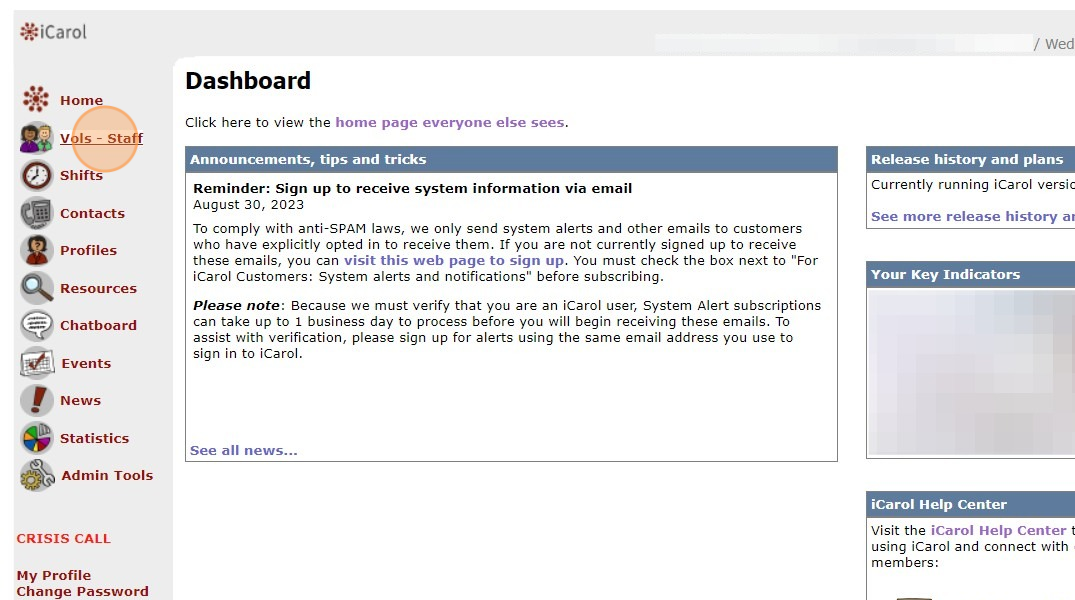 Tip: Hot Tip! You only need to apply these settings to users within your agency supporting both your local services and 9-8-8 Services. Dedicated 9-8-8 users within your agency need to be setup the same way.
5. Search for the appropriate users within your organization also supporting the 9-8-8 service.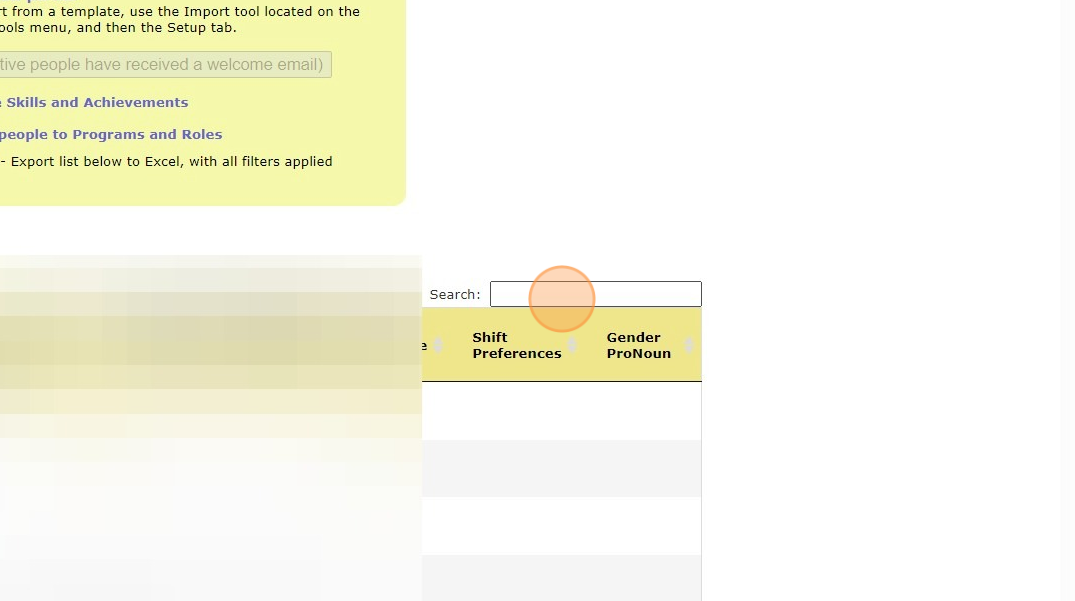 6. Type the users name to find them in your search.
7. Select the user, in this case the searched user was David so go ahead and Click "David"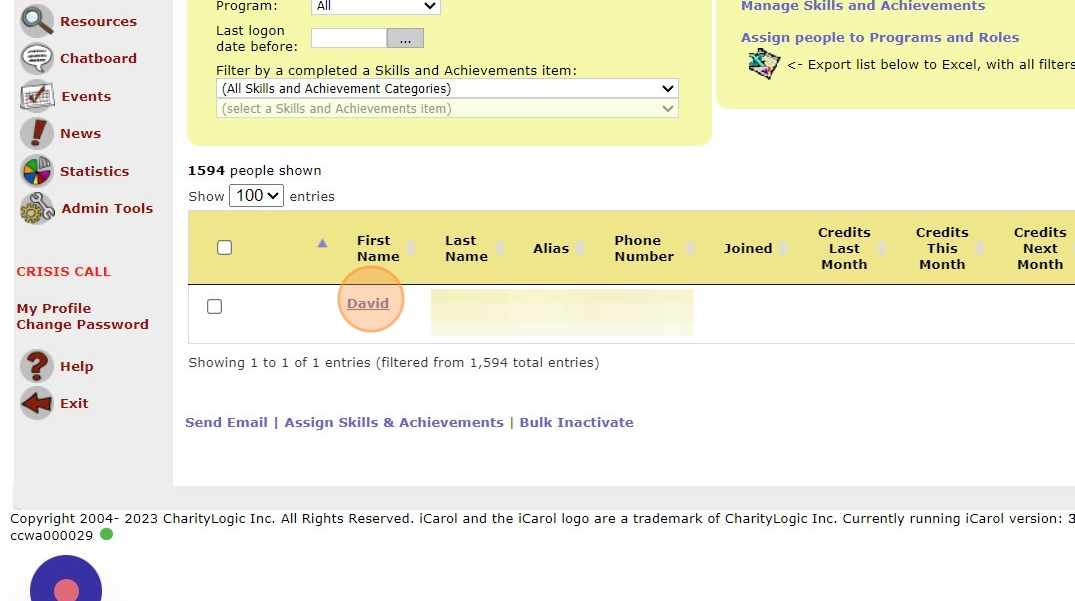 8. Click "Admin"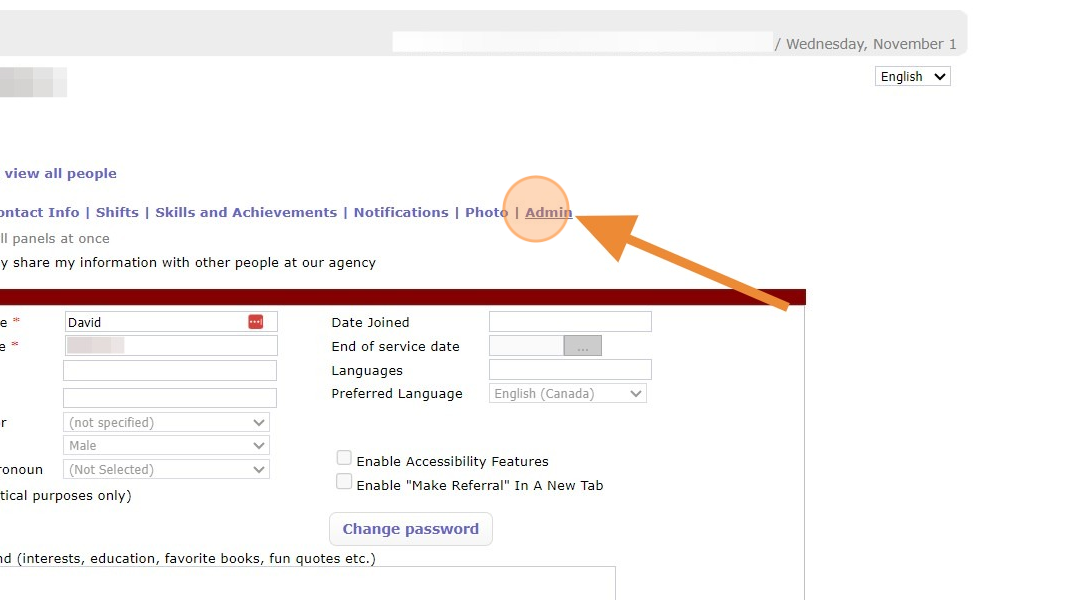 9. Click "Advanced Security Settings"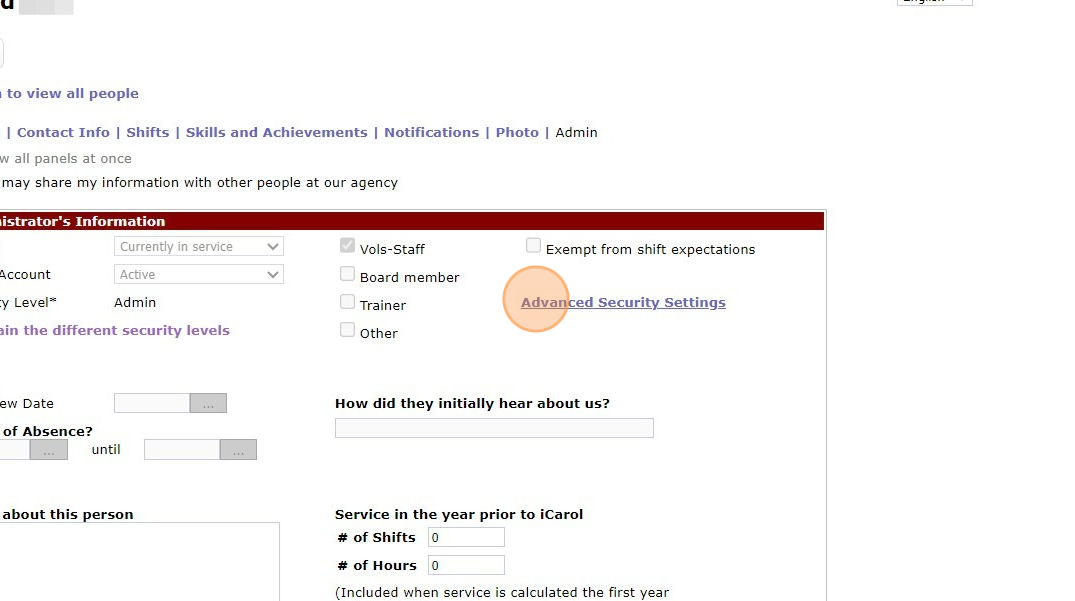 10. Click "Can use contact records residing in other iCarol systems"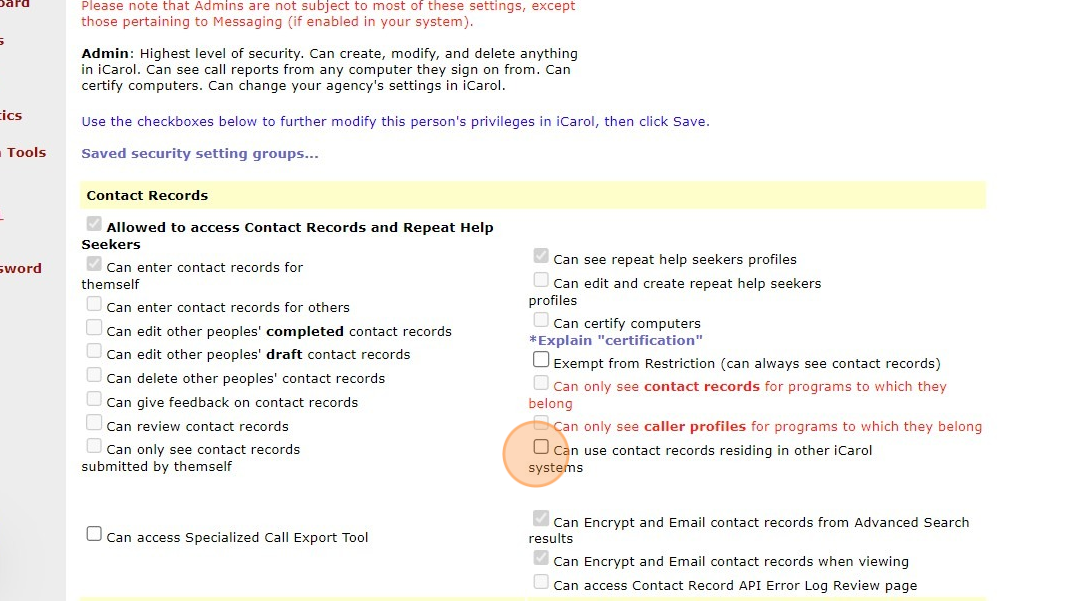 11. Click Save Settings.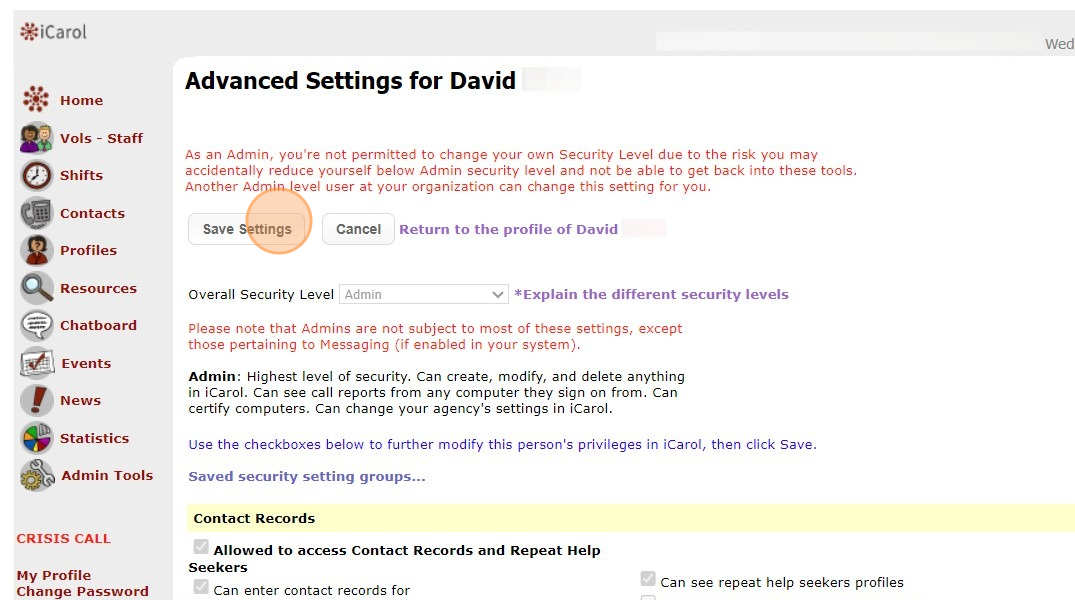 12.