Share a File with Someone from your web browser

1. Access your OneDrive from your web browser
2. Click on My Files on the left and hover your mouse over the file or folder you would like to download.


3.To the left of the file or folder you are hovering over, a white circle will appear. Click the circle. The circle
turns blue with a check mark inside of it:


3. Click the Share button at the right of the file name:


4. Enter the person's email address: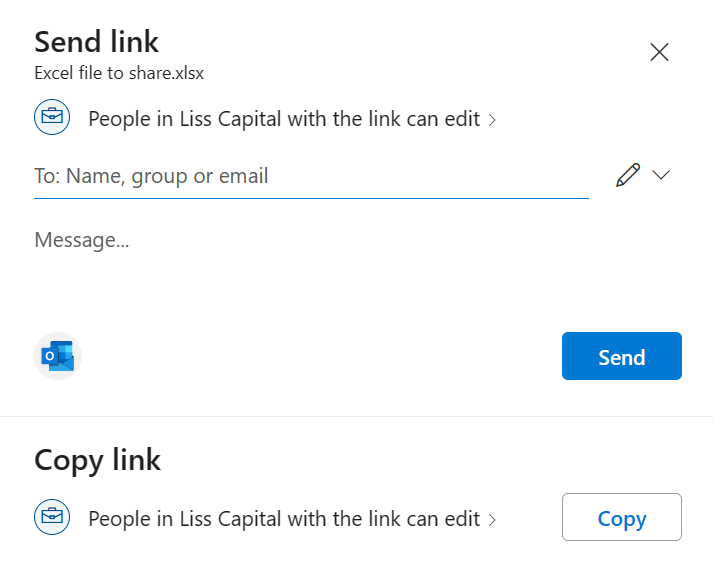 5. Click Anyone with the link can edit to change the permission level you want to give to the individual. You have the following options: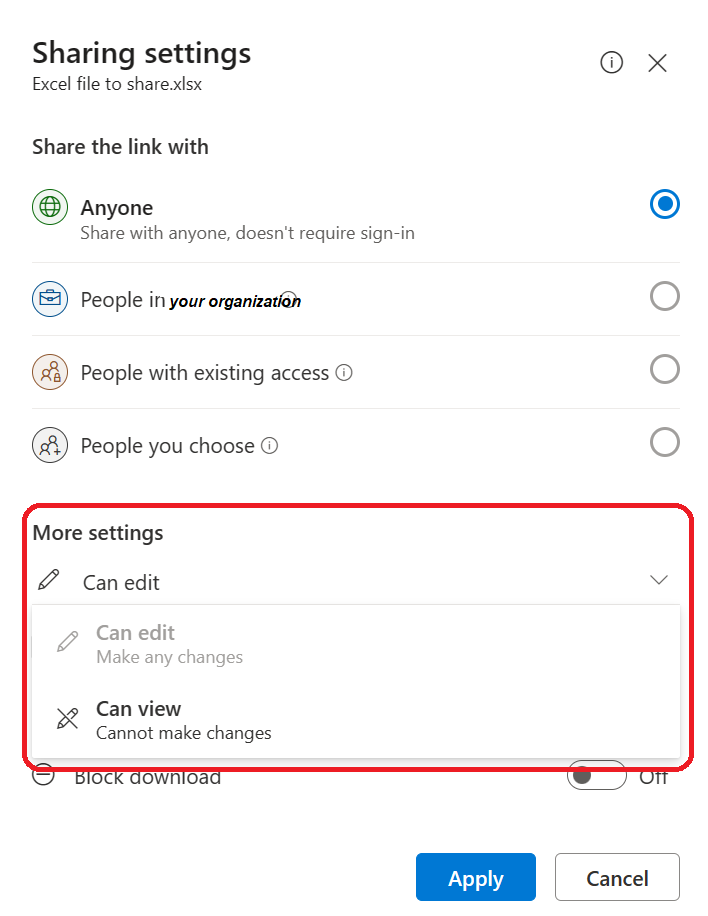 6. Once you have chosen the Permission setting(s) you prefer, click the Apply button:


7. Click the Send button to share the file with the selected individual: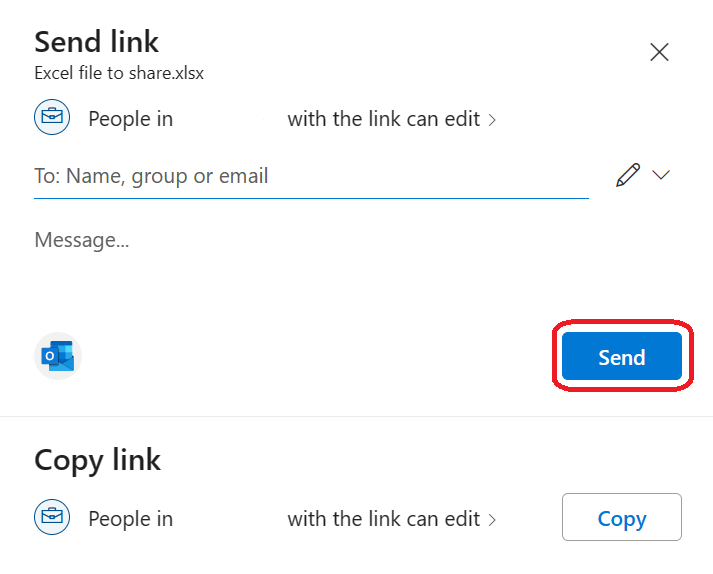 You can share files and folders with users whether they are in your organization or not. This is especially
useful when you trying to share a file that is too large to send via email. Simply share the file with them
through OneDrive and they can view, edit (with permission), or download the file on their own device.