Uour OneDrive account has up to 1TB of free storage space. You can start a document or project
in a Microsoft Application (Word, PowerPoint, Excel) and save it directly to OneDrive. 

Create a File to save to OneDrive
1. Open Microsoft Word, PowerPoint, OR Excel and create a new document/project.
2. Click File at the top left of your Microsoft application.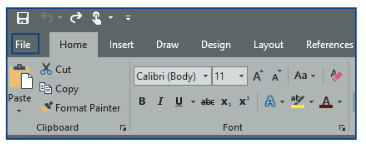 3. Click the Save As option on the left-hand menu. A list of Save options will appear.
4. Click the OneDrive - Your Organization option: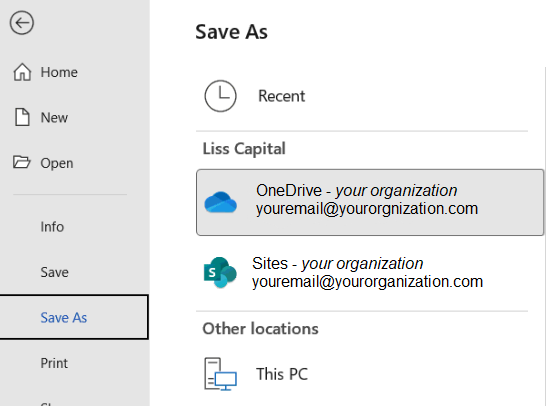 5. Click the OneDrive - Your Organization option again. A File Explorer window will open.
6. Give your document/project a name in the File Name field.
7. If you have folders in OneDrive already, choose a folder to save your file in, then click Save. If you do not have folders, or do not wish to save your document in a folder, simply click Save without selecting anything:



8. Your file has been uploaded to your OneDrive account. The next time you open the OneDrive app, you will see your saved files in the Recent List.