Your OneDrive account has up to 1TB of free storage space. You can upload a wide variety of file
formats and edit Microsoft files (Word, PowerPoint, Excel) directly in your browser.

Create a Folder to upload Files to
1. On the Menu at the top of your screen, click New. A drop-down list will appear.
2. Click on the Folder option.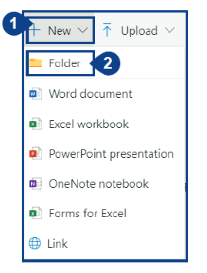 3. Give your folder a name and click Create: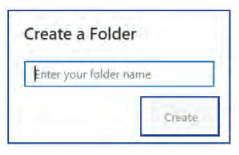 Uploading a File or Folder

You can upload a file or a whole folder from your device into OneDrive.
1. Click the Upload option at the top of your screen.
2. You have the option to upload a File or Folder. Choose the option that you would like (the corresponding: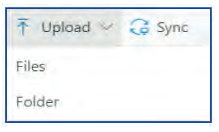 process is the same for both options).
3. Select the file(s) or folder(s) from the location they are stored in your device.
4. Click Upload. Your files are now stored in OneDrive